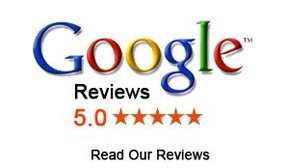 "Dr. Steinmetz is wonderful! Her staff is great also! My 4 year old absolutely loves going to the dentist because they make his appointment so fun."
-Camille (review from google)
"Dr. Stephanie & her amazing staff take such great care of our children. We have experienced their skill & professionalism during regular check ups & an unforeseen dental injury! We cannot thank them enough. We moved here from Georgia. Our dentist there was the president of the American Assoc. of Pediatric Dentistry. When I told her we were moving here she immediately told me that we would be in excellent hands with Stephanie Steinmetz & her staff. We have not been disappointed!"
-Shana (review from google)
"We love Dr. Steinmetz and her wonderful team. Whether it's routine checkups and cleanings or an unexpected emergency visit, she and her staff are remarkable. Dr. Steinmetz and her office staff are thorough, professional and caring. The office atmosphere is fun. Full of toys, color and delightful photos of youngster's smiles. I love the attention to detail that is shown in all aspects of the office. Each visit we feel welcome and are treated like family. I highly recommend Dr. Steinmetz and team for outstanding pediatric dentistry."
-Brooke (review from google)
"This was the most welcoming staff I have ever been in contact with. The facility was very clean and organized. My child is usually shy when she meets new people, but she was the total opposite on her first visit. I was really impressed with the experience and patience the staff had with my 2yr old. I definitely recommend them!"
-Porcha (review from google)
"We love Dr. Steinmetz and her team. They are so kid-centric at their office - all smiles and rainbows. The office is colorful and fun and the staff is so warm and friendly. Our daughter loves going here for cleanings and checkups. She unfortunately had her first cavity and had to have that filled, but they did it with such ease. Mommy (me) was out of town for work and anxious about the procedure. They sent me an email with photos right after that eased my mind. Everything went so smoothly. I would recommend them to anyone with kids!"
-Kelly (review from google)
"Dr. Stephanie and her staff are amazing! They take their time with each child and love and care about them. When my daughter first started she was terrified to go every time. They always took their time with her and now she is 6 and loves going to see them! I cannot thank everyone there enough for showing her that the dentist isn't a scary place!!!"
-Stacey (review from google)
"Dr. Steinmetz and her staff are always extremely nice and friendly. They always have big smiles on their faces, and they genuinely care about their patients. I've been going to Dr. Steinmetz for about 18 years, and I have never once had anything to complain about. The dental hygienists are always very careful when they clean, so it doesn't hurt at all, which is a great plus when the patients are children. I highly recommend Dr. Steinmetz's dentistry."
-Lauren (review from google)
"I have been going to Dr. Stephanie's office since I was 5 years old, and I am still going at the age of 22! All of the staff is so wonderful and makes kids of all ages feel at home. My 2 brothers and I were never afraid of the dentist because Dr. Stephanie and all of the staff makes sure all kids feel comfortable. Dr. Stephanie's office is a happy and welcoming place to be, and it is the epitome of what a pediatric dental experience should be."

-Margaret (review from google)
"Dr. Stephanie and her team are miracle workers!! My son has special needs including extreme sensory issues and dental appointments tend to be a challenge. However, Dr. Stephanie and her staff have an intuitive sense of how to distract and calm my child ensuring a successful visit every time. They are filled with patience and compassion as well as have a strong heart connection with children with special needs. Five stars aren't enough!!"
-Dawn (review from google)
"Dr. Stephanie and her staff are WONDERFUL! They made my visit to the dentist so easy and pleasant. They work so well with kids of all ages, are so friendly, and are very knowledgeable! I highly recommend them and give five stars!"
-Annie (review from google)
"Thank you so much for allowing me to shadow at your office. I cannot begin to explain how much I appreciate the opportunity. When I started my journey as a dental hygienist I knew I wanted to work with children but after visiting several offices and noticing a pattern in pediatric dentistry made me question that. I found the focus was primarily on high production, quick cleanings, with a noticeable lack of patient education or interpersonal relationships between the patients and the dentist/hygienist. The focus in these offices was more towards production and less about preventative. This was very disappointing to me. The atmosphere you have created was such a breath of fresh air. I absolutely love the fact that you focus on establishing a relationship with your patients and that your main focus is preventative. You are truly an inspiration and the perfect example of what I look for in a pediatric dentist for my own children and the type of environment I would love to work in. I know that as a parent if I put an importance on something that my children also place importance on it. I think the importance you place on prevention and education in the way you practice, overtime, influences patients more because of the relationship you have developed with them. I love that the patients are so comfortable with you and your staff. As I spent the day in your office I noticed a great sense of team work and respect. From the moment I walked through the door I felt welcomed."
-Donna (from email)